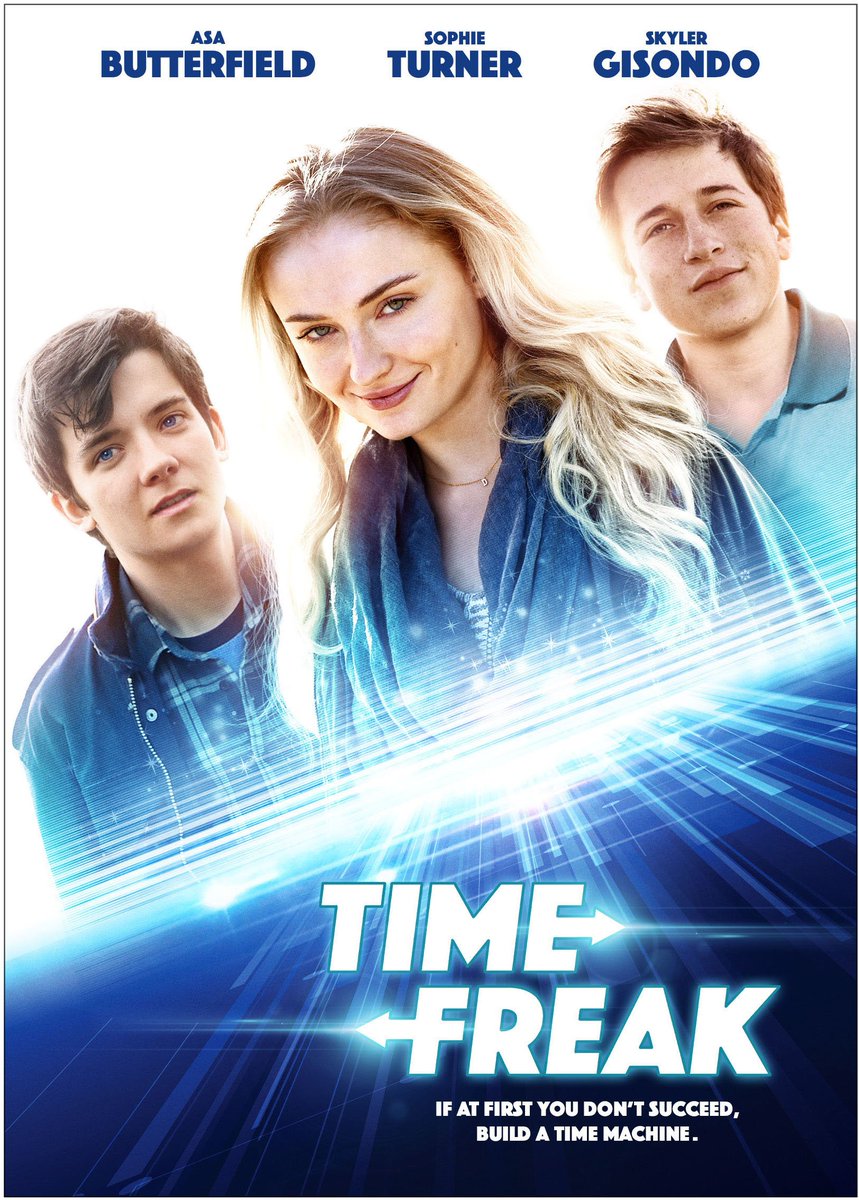 Wanting to see Time Freak on the big screen? Here's a list of the US theatres that will be screening the film as of Friday, November 9th! No showtimes just yet but check their respective websites for more information!

NYC: AMC Empire 25
LA: AMC Universal Citywalk (Dir Andrew Bowler will be there!)
Detriot: Emagine Theatre in Royal Oak
Salt Lake City/Provo: Megaplex Theatres at the District in South Jordan

Big thanks to Andrew for the list of participating theatres!
Stand Up to Cancer


Text FIGHT to 70404 to give £10.*
*100% of your donation goes to Cancer Research UK in support of the Stand Up To Cancer campaign. For each text message sent, you will be charged £5 or £10 plus your standard network message charge. UK only, 16+.

Women for Women UK


Game of Thrones returns to HBO in 2019.
Official Photos | Info | Sansa on Twitter
2011-2017 | Game of Thrones

Role: Sansa Stark / Alayne Stone

Status: Airs on HBO
2018 | X-Men: Dark Phoenix

Role: Jean Grey

Status: Post-Production
2017 | Huntsville

Role: Josie

Status: Completed
2017 | Time Freak

Role: Debbie
Status: Post-Production

2016 | Alone

Role: Penelope

Status: Post-Production
"_blank", "imagestyle" => "image", "imageheight" => "60", "imagewidth"=>"53",); $objCpm->cpm_viewLastAddedMedia(3,4, $options); $objCpm->cpm_close(); ?>

View the latest pictures


STO respects Sophie's privacy and her private day to day life so pictures of Sophie whilst not working will not be found on this site. The only candid photos posted are those that are taken on the set of any of her projects. The site is also gossip and rumour free and is committed to post only news that is relative to Sophie's career.

tldr; Sophie's personal life is off limits, career promo only.
Tweets by @SophieT
Please Note:
Sophie is
only
on Twitter,
Instagram
, and her
Official Facebook
. Anyone else claiming to be her on those networks is LYING. If you see anyone parading around as Sophie, please report the profile.
This error message is only visible to WordPress admins
Error: No feed found.
Please go to the Instagram Feed settings page to create a feed.
Owner:
Tori (2010 - )
Moderator:
Hannah (2014 - )
Since
: November 2009
Founder
: Michelle
View
:
Privacy Policy
Online
:
Version
: 3.0 - Long Live the Queen
© Copyright 2009-2016 Sophie-Turner.com / SophieTurner.org / Sophie Turner Online is an unofficial fansite for actress Sophie Turner. Any original content is copyright to Sophie-Turner.com and may not be used or reproduced without written consent. All other content including images, video files, articles, etc., is copyright the original owner and is posted for educational and research use under the fair use copyright law section 107. If you find an item that you hold the rights to and wish to have it credited properly or simply removed please contact Tori and we will adhere immediately to your demands.